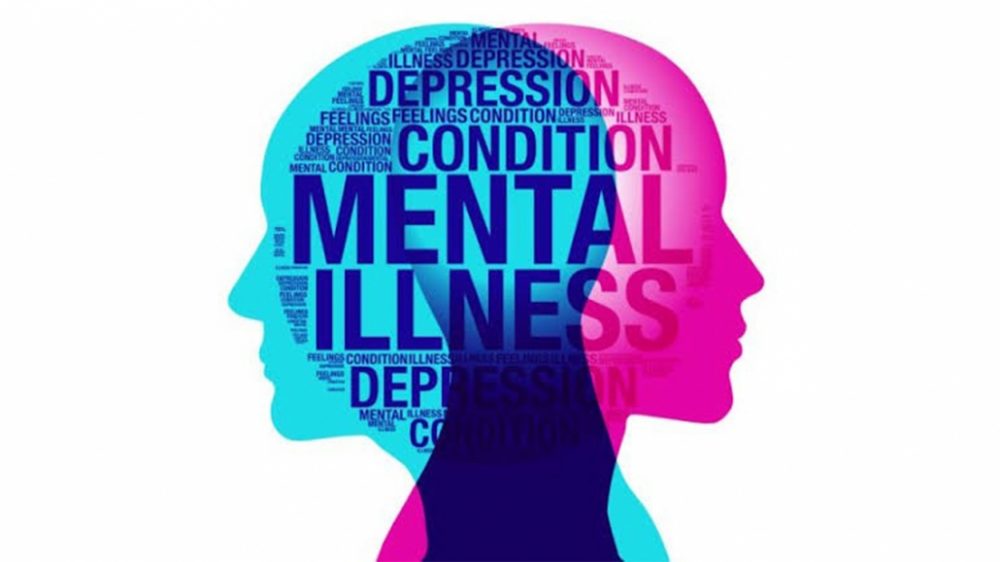 To kick-start the four-part series, Rehema Namukose moderated this Q&A zoom conversation between Elizabeth Kasujja, Founder and CEO of Clear Your Mind, and the general Re!gnite Africa online audience that took place on May 5th, 2020. Elizabeth Kasujja is the Founder and CEO of Clear Your Mind, an organization that utilizes technology to aid patients suffering from depression and raise awareness to help reduce the stigma surrounding mental health issues in Uganda. This conversation was transcribed and edited by Atim Racheal.
RN: Thank you for joining us today for a conversation about a topic we do not often talk about. What inspired you to do this work and how has your experience been like?
EK: I would say that starting my work with Clear Your Mind was an accident but a very necessary project. I suffered acute depression for a while, but I did not what it was, did not have the language to describe it, or where to go and get help. This work was a passion project I started with my siblings to sensitize people about mental health; what it entails, challenges, where to go and get help, share resources, and generally provide support to those who need it.
Young people today — our generation — navigates different dynamics. Unlike our parents who had more opportunities and less competition — with only their siblings and local communities — our generation contends with a global village where young people compare themselves to people from different parts of the world, and at different levels of success.
RN: True…That point reminds me of a recent survey Re!gnite Africa conducted with young people it works with. It revealed that many are scared, feeling isolated, and are worried about the uncertainty this season presents…Media reports indicate cases of suicide and violence on the rise… I think the biggest pressure to us all is; keeping our heads above the water and survive a pandemic. That is clearly a lot to deal with… What signs and symptoms indicate that one is dealing with a mental illness?
EK: We also conducted one and discovered that; people are consuming more alcohol, there are more cases of suicidal ideation, and tendencies of self-harm are on the rise, etc. The problem with mental health issues is that they roll out on each other. You could start out just stressed — general everyday stress. Then, this develops into anxiety…next thing you know is you are wallowing in self misery. If you have a sadness that lingers for more than two weeks, then that is a depression on your hands, and you should seek medical attention. It all starts with awareness — it is easier to take care of yourself when you know what you are suffering from. It is easier to deal with what you understand (self-care examples from EK below).
RN: What barriers do people face trying to access mental health support?
EK: In my opinion, it is one barrier I like to break into two: self-stigma and social stigma. Self-stigma is that feeling of, what will people think? I can handle this on my own, how do I start explaining? etc. Social stigma deals with societal and cultural barriers we attach to this issue. Growing up, every time someone suffered a mental health problem, they would be labeled "mad." If anyone is told to go to Butabika Hospital (the main mental health institution in Uganda), there are negative judgments automatically placed on them.
The WHO states that one in four people globally suffer from some form of mental health statistic. If I am suffering from any mental health illness, everyone around me will be affected in some way. Mental health illness is curable and the sooner you get help, the better. It is the responsibility of all of us to care for one another. All these barriers — cultural or social — can be overcome. Clear Your Mind is addressing this, and you can find out more about what we do via our social media pages and via mobile 0783269698
RN: That is a critical point about caring for one another. How can one be of help to a person dealing with a mental illness?
EK: I feel like the best answer to this question is a verse in the bible, do unto others as you would like done to you. This means that all the things you would like to be done for you while in such a situation are the same that you should apply to the person you want to help. If you are saying focusing on positive thoughts works for you, teach them how to go about doing that. Share resources and contacts of professionals who can help that person, teach your people and community how to care for others, etc.
RN: The government should take care of citizens' mental and physical health and wellbeing. What are some of the measures the government has taken — if any — to address mental health challenges since the crisis began?
EK: The government has tried to invest in mental health; however, the budget is still low — less than 1% of the national budget for this sector is funded.
At every referral hospital, the government has trained six mental health professionals to specifically provide psychosocial support to people dealing with mental health conditions as a result of the COVID-19 pandemic.
The government is enlisting support from NGOs and the private sector to ensure we put information out there for citizens. Dr. Hafsa Lukwata from the Ministry has welcomed ideas from people on how to best tackle mental health issues in our communities.
RN + AQ: The Ministry of Gender, Labor, and Social Development recently reported that between March 28th and April 28, there were 3200 cases of gender-based violence and 287 cases of violence against children reported to Uganda Police. How do we justify the rising cases of GBV visa vis COVID-19? Where can people get psychosocial support?
EK: Personally, I believe there is no justification for gender-based violence. It is not okay… People are of different characters and it is important to know yourself and your triggers…The stress that comes with being under lockdown is affecting us differently. It is important to know the things that rejuvenate you and keep your energies up. Regarding GBV, I worry that the cases are still rising because of the extended lockdown because it means many cannot earn to afford basic needs and that is aggravating stress and other mental health challenges. I applaud the government's efforts to provide food, but I really wish there was more done.
Furthermore, Butabika Hospital is the greatest resource for psychosocial support, and we should utilize it. You can contact us (Clear Your Mind) if you need to deal with challenges such as stigma. We are providing services free of charge this season and we will refer you to other professionals if needed. Email (info@clearyomind.com) or call us (0783269698).
Audience question (AQ): How are mental health advocates working with the government to fight and dispel misconceptions about mental health while also educating and sensitizing masses?
EK: Misconceptions exist everywhere but they are really exaggerated in the mental health sector. Therefore, we need to keep talking about this issue and pushing out positive messages. All of us should be pushing to change these negative narratives. It starts with you as a leader in your community. We cannot always be looking at our institutions for solutions. Additionally, as civil society and NGOs, we are supporting the government to interpret key messages from government and creating awareness at different levels.
AQ: Some people may be born with certain disorders. Is there a template/tracker that helps someone caring for those with a disorder to track when they are dealing with a mental illness because I think the way we approach helping such a person is different?
EK: I am not aware of any such templates/manuals apart from those from WHO which are not contextualized for Uganda. I will look it up and get back to you.
QA: Article six (2019) of the International Journal of Mental Health Systems reveals that there was low mental health services' user participation in systems at both national and local levels in Uganda. What do you think the government should do to ensure that mental health services trickle down to people at the local level?
EK: Yes, the government should do its part and policies are there but if efforts are insufficient then civil society and NGOs should bridge this gap…we should step up and sensitize the masses. Let us use the platforms we have the way Re!gnite Africa is doing.
QA: What kind of support can be given to people with pre-existing mental health struggles in this period of COVID-19? How can people cope better?
EK: ''Know Your Self'' is a good quote by Socrates — to live by. It is important to know yourself. When you know yourself, you know what triggers a negative mental health mindset. A lot of things can affect your mental health; people, weather, noise, etc. For example, there are people whose mental problems are triggered by the weather — it is a condition called Seasonal Affective Disorder (SAD) and this implies that some people could be affected by the weather…. Therefore, it is important to know yourself and triggers. Use this time to learn more about yourself — know the things that make you sad/happy/stressed to better address them.
QA: How do you empathetically help a friend/neighbor/relative with a mental health problem (and internalized stigma) that they are not aware of, but you have experience dealing with and know the signs?
EK: Understand who you are helping to better know how to help. The support a patient needs varies from person to person. Some people thrive with having people asking them how to help while others prefer to be left alone. Additionally, invite them to activities that do not focus on them. Sometimes people prefer not to have that special attention.
And how to get people to open up about a possible depression? This season is affecting us very differently. There are people stuck in abusive relationships, others are stuck at work, and even though many are at home, they may not be comfortable with being home for one reason or another. Try to be more empathetic and understanding as you reach out and try to support another person navigating such experiences this season.
QA: Keeping in mind our sometimes-intersecting identities (E.g. you can be mothering, wife-ing, and being a friend), at what point are you able to identify the source of your triggers?
EK: Try to become more observant of your feelings in the moment and try to identify a toxic element that triggered that negative feeling. To deal with these triggers, keep your routine and find a way to control factors in your environment to keep your triggers at bay.
My challenge to you all today is to try and create a gratitude journal. Challenge yourself to write three things you are grateful for every day for at least three months. Practicing gratitude helps a lot.
Examples of self-care strategies
Body care.
·         and get enough sleep (recommended time is between 6-9 hours) and
·         get regular exercises and
·         eat as healthily as you can
·         Avoid or reduce intake of alcohol and limit screen time.
·         Limit screen time as much as you can
·         Relax and recharge (whatever that means to you)
Mind
·         Keep a routine (create a routine for this time)
·         Stay productive (differentiate between being busy and being productive)
·         Focus on positive thoughts
·         If you are spiritual, meditate
·         Set your priorities – know what is important and focus on that
·         Clear your mind
·         Celebrate yourself
·         Connect with loved ones – do something for others
·         Get help whenever you need it (Clear Your Mind: